Integridad y confianza.
Insurance in Riverside
Horas de Oficina
Lunes-Viernes: 9:00am-5:00pm
Sabado: 9:00am-5:00pm
Domingo: Closed
Domicillo
8151 Arlington Ave Ste. S
Riverside, CA 92503
Phone numbers
Directo: (951)977-8680
Fax: (951) 977-8689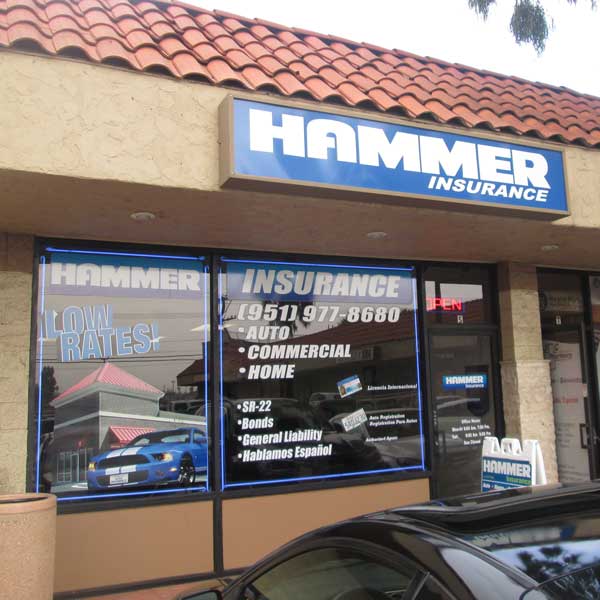 Yuridia Tapia
05/24/2018
Great service Edgar was so helpful. He save me a lot of time doing everything over the phone I recommend hammer insurance the staff are very helpful.
Jorge Cabrera
11/19/2017
Great customer service! Everyone was so nice and polite. They explain everything detail by detail. They are very respectful to their customers.
Rafa Real
06/16/2018
Muy buen servicio al cliente, m evitan las largas líneas del dmv, gracias stephanie y lilian!!🍺🍺